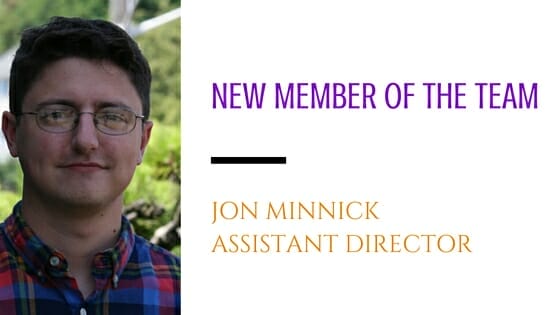 Pacific Learning Academy proudly announces the hiring of Assistant Director, Jon Minnick.
Jon will be providing support to Pacific Learning Academy staff and instructors in order to create an exceptional experience for all Academy families.
As an educator and University of Washington graduate (BA in Philosophy), Jon also has a Masters in Philosophy of Physics from the University of South Florida and an extensive education background. Past experience as a Teacher's Assistant and Instructor provided him hands-on training in teaching students from 3rd grade to those taking advanced college courses.
Jon has cultivated skills in teaching a range of subjects, including the hard sciences and literary analysis.  His primary focus is on connecting with students on a personal level and tying in the lessons to the interests of his students. Jon is now eager to advance his skills within the realm of education by serving the community as an Assistant Director.
"We're very excited to have Jon on our team. He's not only supporting our educational mission here at PLA, but the logistics that make that mission happen." states Kirsten O'Malley, Founder & Executive Director of Pacific Learning Academy. "We value his passion for education and attention to detail in striving to always keep our clients thrilled with their Academy experience."
Pacific Learning Academy is a one-on-one school offering single courses and dual enrollment, as well as full-time high school. We also offer tutoring in all subjects from 6th to 12th grade, including SAT/ACT diagnostic testing and prep, either in homes or local libraries across the Eastside (Issaquah, Sammamish, etc…). See more at www.PacificLearningAcademy.com.
October 1, 2015