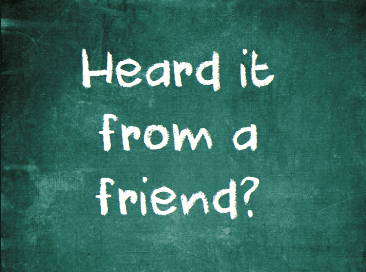 How did we help you?
ABOUT HALF OF OUR STUDENTS COME FROM WORD-OF-MOUTH REFERRALS AND WE LOVE TO SAY THANK YOU!
Choosing the right fit for tutoring or 1-on-1 high school credit courses can be overwhelming. When a friend you trust tells you about their experience, you know you're taking a step in the right direction.
About 80% of Pacific Learning Academy families came to us via a personal referral. We are grateful every time someone shares their knowledge and experience with someone who needs academic support or a customized credit class. We also love sharing the fun with our Quarterly Referral Drawing, an extra thank you for sharing about and referring our accredited middle and high school programs, tutoring and SAT and ACT test prep!
This quarter's winner is the family of an initially reluctant learner who went from being both weary and wary about Spanish tutoring to taking on a 1-on-1 accelerated Spanish credit class through our accredited high school program. 
"My son wanted to finish out Spanish and was just not enjoying it in the classroom. I talked with a friend who suggested reaching out to Pacific Learning Academy. My son was wary at first, but after meeting with his instructor for a few sessions, he was in! He enjoyed the tutoring so much that he wanted to continue in Spanish. The Academy made sure to match him with the right instructor for him and also accommodated his busy teenage schedule. It was a dream! We plan to move forward with the Academy for ACT tutoring as well. You will not be disappointed with this service – your child is worth it!"
CONGRATULATIONS (and thank you!!) TO THIS QUARTER'S WINNER, THE ALLEN FAMILY FOR THEIR KIND REFERRALS.
We love helping families with their educational puzzles, even if that means another placement or educational service will be the best fit. You're not alone – Pacific Learning Academy's deep knowledge of local school policy, curriculum, and expectations can help you learn about and make the decision that will change your child's life. We are so grateful to the Allen family for connecting families to the Academy and allowing us to do what we do best — helping!
To be considered for our next drawing (a fun but modest thank you!), simply let your friends know about your experience at Pacific Learning Academy. When they choose Academy lessons, SAT or ACT prep, the SAT/ACT diagnostic comparison test, or one of our customized 1-on-1 credit classes in all core subjects, we automatically put your name in the hat for the next quarter's drawing!
Pacific Learning Academy is a one-on-one school offering single courses and dual enrollment, as well as full-time middle and high school. Pacific Learning Academy is Washington State Approved via the Office of Superintendent of Public Instruction (OSPI — see listings HERE) and an Accredited private school via AdvancED/Northwest Accreditation Commission (NWAC). High School coursework is approved by the National Collegiate Athletic Association (NCAA). We also offer tutoring in all subjects from 6th to 12th grade, including test prep, either in-home or local libraries across the Eastside (Issaquah, Sammamish, etc…). See more at www.PacificLearningAcademy.com.
April 22, 2019